Recommended Activities
Sailing Angels introduces the joy of sailing to children with special cognitive and physical needs (eg. Autism, Down Syndrome, Cerebral Palsy, Multiple Sclerosis, Blindness, Deafness, MR, physical mobility issues, etc.), as an opportunity for education and recreational therapy. We provide sailing adventures at no cost to the participants.
Although our primary focus has been to provide this unique nautical "hydro-therapy" experience to those children & young adults with special needs, we have expanded our scope to include special needs adults as well as those who have gallantly served and sacrificed so much in our behalf: our Wounded Warriors and their families. We Sailing Angels welcome these special men & women with open arms!
EVERY CHILD DESERVES A CHANCE TO PLAY BASEBALL
The Y has joined with the Miracle League to provide families a safe outlet for their special needs children where they can experience the joy and benefits that come from our national pastime – baseball.
A week-long day camp for children with disabilities and their siblings to attend together. Volunteers work one on one with a camper and act as their buddy all week at camp developing a strong bond! Each day has a different theme like "A day at the beach" or "under the big top" and all sports, music, crafts, and group games are geared towards the theme for the day. Camp hours are from 9:30 am – 3:00 pm each day.
Age for campers: 6-14
Age for volunteering: minimum of 14
Please click on link for further information and applications:
http://www.eastersealshouston.org/Children/camps.html
Click here for application online

Soaring Kidz is a non-profit organization serving children and teens with varying abilities.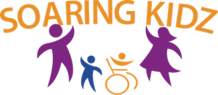 They are a group of individuals with collective talents who are truly committed to making a difference in the lives of children and teens with disabilities and their families.
Camp PALS is a week-long program that creates one to one pairings of campers and counselors to foster independence and promote friendship among peers. This year PALS will be coming down south to the Dallas, Texas area!
Click here to learn more
______________________________________________________________________
Summer 2015 FUN GUIDE
Plan Your Summer Adventure!
Please check with organizers to ask if there are certain steps to register a child with Ds.
ARTS. Arts for Rural Texas
www.artsforruraltexas.org
Austin County Fair 17th Annual ACF Summer Music Fest
www.austincountyfair.com
125th Brenham Maifest
www.maifest.org
Building Brains Lego Engineering Camps
www.Buildingbrains.Biz
Camp Cho-Yeh
www.cho-yeh.org
Canyon Lake Area Chamber
www.canyonlakechamber.com
Clear Lake Greek Festival
www.clearlakegreekfestival.com
Crockett Family Resort Lodging, Marina, RV Park
www.crockettresort.com
Galveston Historic Homes Tour
www.galvestonhistory.org/homestour
Galveston Island Beach Revue
www.galvestonbeachrevue.com
Galveston Island Historic Pleasure Pier
www.pleasurepier.com
George Ranch Historical Park
www.georgeranch.org
Girl Scouts of San Jacinto Council
www.gssjc.org
Hot Nights Cool Tunes Concert Series: Downtown Brenham
www.visitbrenhamtexas.com
Junction, Texas Hill Country
www.junctiontexas.com
Kemah Boardwalk
www.Kemahboardwalk.com
Nike Tennis Camp
www.USSportsCamps.com/tennis
Outdoor Texas Camp
www.outdoortexascamp.com
Sealy Community Foundation Sealybration
www.sealycommunityfoundation.org
St. Martin's Activity Center
www.stmartinsepiscopal.org/activity-center
Texas City-LaMarque Chamber of Commerce, Funfest
www.texascitychamber.com
YMCA Camp Cullen
www.ymcacampcullen.org
Click here for more Events.