Government Resources
What are Medicaid Waiver Interest lists?
Before you worry about anything else, get on the Interest Lists for the Medicaid Waivers. Don't worry about understanding them, or if you/your family member will qualify – until you get in line! Then you will have 3-10 years to learn… depending on each waiver.
You DO NOT need medical or diagnostic info to get on i
nterest lists. Just name, address, phone, birthday, & social security number.
Waivers are part of what are called "Long-Term Services" for people with disabilities.
DADS (Department of Aging & Disability Services) is undergoing a 2 year transformation to serve individuals through Texas Health and Human Services found at www.hhs.texas.gov .
1. Call DADS Interest List – 1-877-438-5658:
 What Is Supplemental Security Income?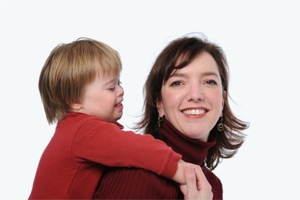 The Supplemental Security Income (SSI) program pays benefits to disabled adults and children who have limited income and resources.
SSI benefits also are payable to people 65 and older without disabilities who meet the financial limits.

Disability Rights Texas is the federally designated legal protection and advocacy agency (P&A) for people with disabilities in Texas. Our mission is to help people with disabilities understand and exercise their rights under the law, ensuring their full and equal participation in society.
The Mayor's Office for People with Disabilities (MOPD) was created in 1993 by city ordinance, three years after the passage of the Americans with Disabilities Act (ADA).
The mission of the Mayor's Office for People with Disabilities (MOPD) is to serve as the primary advocate for the rights and needs of citizens with disabilities. The Office also serves as a liaison between the mayor, city council, city departments and other public and private entities on matters pertaining to people with disabilities in Houston. MOPD's vision is a city where everyone understands the importance of equal participation and full inclusion of all citizens, including citizens with disabilities. MOPD is a division of the Department of Neighborhoods.
For members living in Houston or Harris County, there are officers trained to respond to individuals who are having a mental health crisis or have an intellectual/developmental disability (IDD). This information is even more important in light of the tragedy involving Robert Saylor, who had Down syndrome (Ds).
Robert Saylor died 11/12/2013 after being handcuffed by police for refusing to leave a movie theater after the movie ended. He was put face down on the ground on the ground, went into distress and died later at a hospital. The medical examiner ruled that Robert Saylor, of New Market, Maryland, was asphyxiated and the manner of death is a homicide.
The Houston Police Department (HPD) has a Mental Health Division (MHD) whose mission is to develop and oversee HPD's multi-faceted strategies for responding to individuals in serious mental health crises, to provide guidance to the department in the areas of policies and procedures, and to be the liaison between the HPD and the mental health community in Houston/Harris County.
If your loved one with Ds requires intervention from law enforcement in Harris County/Houston, always indicate that you are experiencing a "mental health crisis" and request the Crisis Intervention Team (CIT). This program pairs a uniformed CIT officer with a licensed mental health professional from the Mental Health Retardation Authority (MHMRA) of Harris County. There is also a Crisis Intervention Response Team (CIRT) who assists CIT officers, conducts pro-active and follow-up CIT investigations, responds to all SWAT calls as a resource, and handle the most serious CIT calls. There are many CIT Units with HPD and Harris County.
Important Phone Numbers are Emergency: 9-1-1, Non-Emergency: 713-884-3131, Mental Health Division: 832-394-4200, and CIRT: 832-394-4244. More information can be found at http://www.houstoncit.org/ .
If you live outside of Harris County and would like to see a similar program in your area, contact your local law enforcement agency to express your views.
---
Para miembros residentes en el condado Harris, hay oficiales entrenados para responder a personas que atraviesan por una crisis de salud mental o tienen una discapacidad intelectual o de desarrollo. Esta información es aún más importante dada la tragedia al principio del año ocurrida a Robert Saylor quien tenía síndrome de Down.
Robert Saylor falleció el 12 de enero del 2013 luego de que la policía lo esposara por negarse a salir de un cine después de que terminó la película. Lo pusieron boca abajo contra el piso, entró en aflicción y falleció poco después en un hospital. El médico forense determino que Saylor, de New MArket, Maryland, fue asfixiado y su muerte fue un homicidio.
El Departamento de Policía de Houston tiene una División de Salud Mental cuya misión es desarrollar y supervisar las estrategias multifacéticas de la policía para responder a individuos
con crisis de salud mental serias, para proveer dirección al departamento en áreas de políticas y procedimientos, y para ser el intermediario entre la policía y la comunidad de salud mental en Houston/Condado Harris.
Si su ser querido con sD require intervención de las autoridades en el Condado de Houston, siempre indique que está experimentando una "crisis de salud mental" y pida la yuda del Equipo de Intervención para Crisis (CIT). Este programa coloca a un oficial de CIT uniformado con un profesional licenciado en salud mental de la Autoridad para la Salud de Retrazo
Mental del condado Harris. También está el Equipo de Respuesta para Intervención de Crisis (CIRT) quienes ayudan a oficiales de CIT, llevan a cabo investigaciones y seguimiento pro-activo de CIT, responden a todas las llamadas del SAWT como un recurso y manejan las llamadas más serias de CIT.
Números imporantes son Emergencia: 9-1-1, No-EmergeNcia: 713-884-3131, División de Salud Mental: 832-394-4200, y CIRT: 832-394-4244. Puede encontrar más información en www.houstoncit.org.
Si vive fuera del Condado Harris y quisiera ver un programa similar en su
área, comuníquese con su agencia de policía local para expresar su pensar.