Buddy Walk
DSAH is very excited to invite you to become a part of the 17th annual
Houston Buddy Walk on November 11, 2017!
Registration:
You can start off by becoming a Team Captain and registering your team at www.houstonbuddywalk.org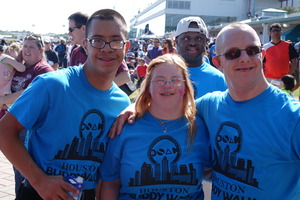 Once you register your team you can either download the Team Captain Package documents electronically or request one to be mailed to your home within the next few weeks.
Registration continues to be free. Our official 2017 Houston Buddy Walk shirts are $10 for adults and $7 for children. October 13th will be the last day to purchase a shirt online. All individuals with Ds will receive
complimentary t-shirt but they must be registered. Please make sure you choose your correct t-shirt size. If you need to correct a size please e-mail us at [email protected]
Sponsorship Opportunities:
Next important thing about being a Team Captain is sharing the sponsorship package with your supporters! Share this with your company, family, & friends! Our sponsorship has many diffrent levels and perks. The earlier we secure sponsorships, the more publicity they will receive.
Location:
Our Houston Buddy Walk will be held at the Sam Houston Race Park from
10am – 2pm. Be ready to come out and enjoy some delicious food from a variety of food trucks, live entertainment, vendor booths, and fun carnival rides!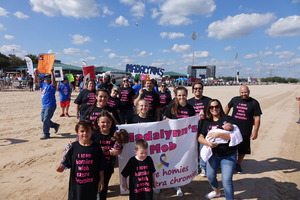 Team Captain Meetings:
Our first team captain meeting will be held on 8/19/2017 from 10:00 to 11:30am Team Captains are encouranged to attend to understand and ask questions regarding registration, to discuss important deadlines, sponsorship information, and fundraising tips. To RSVP please send an e-mail to [email protected]
Important Dates:
10/06/2017-
Last day to place your poster orders
10/06/2017 – Deadline for
Sponsors to get Logo
or Name added to back of T-shirts
10/13/2017 – Last day to purchase a BW shirt online. (More shirts will be available for sale at the event)
10/13/2017- Last day to turn in your
child's BIO
for the Imagine the PossAbilities area
10/20/2017 – Last day for
Vendor sign up
10/20/2017 – Last day to submit
Buddy of the Year
nominations
11/06/2017 – Deadline to WIN Top 10 Fundraising Teams based on online donations at 5:00pm
11/11/2017 – 17
th
Annual Houston Buddy Walk 10am-2pm at Sam Houston Race Park!

Purchased T-shirt Pick up Dates:

| | | | | | | | |
| --- | --- | --- | --- | --- | --- | --- | --- |
| Wednesday | Thursday | Friday | Saturday | Sunday | Monday | Tuesday | Wednesday |
| 11/01/17 | 11/02/17 | 11/03/17 | 11/04/17 | 11/05/17 | 11/06/17 | 11/07/17 | 11/07/17 |
| 10a-6p | 12p-8p | 10a-5p | 10a-2p | ——— | 10a-4p | 12p-8p | 10a-6p |

Like our Houston Buddy Walk Facebook page to stay up to date!

We want to thank each one of you for your support thorughout the years. As a direct result of event sponsorships, team fundraising and generous public donations, the DSAH is able to continue providing programs for all age groups, including:
New Baby Gift Baskets
New Parent Packets
Educational resources
Smart Start for new students beginning school
Education for Life
Community Groups
Conferences
Start today by becoming a team captain and registering a team. Start fundraising for our cause or make a donation. Join the celebration on Saturday, November 11 from 10:00 a.m. – 2:00 p.m. It will be a fun day filled with entertainment, music, rides, food, and vendors but most importantly, meet new friends with Down syndrome.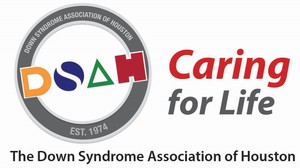 – Your Buddy Walk Team